Das Musikprojekt "Formen" von Carl Oesterhelt und Hans-Joachim Irmler im Studiokonzert
Seit es das Klangbad-Festival in Scheer nicht mehr gibt, ist es in Sachen experimentelle Rockmusik in Oberschwaben etwas ruhig geworden. Jetzt meldet sich Klangbad-Initiator Hans-Joachim Irmler mit einem Konzert zurück, das im Faust-Studio in der ehemaligen Papierfabrik in Scheer über die Bühne gehen wird. Am Samstag, den 24. Oktober (Beginn: 20 Uhr) ist dort unter dem Stichwort "Formen" das neuste Werk des Münchner Komponisten Carl Oesterhelt zu hören.
Oesterhelt, Jahrgang 1968, ist ein Grenzgänger, der seine Musik zwischen avantgardistischer E-Musik, Minimalismus und Rock ansiedelt. Er hat in diversen alternativen Pop- und Jazzgruppen wie FSK und dem Tied & Tickled Trio gespielt, daneben immer wieder Musik für Hörspiele und Theaterproduktionen komponiert, bei denen er unter anderem häufig mit Schorsch Kamerun von den Goldenen Zitronen zusammenarbeitete.
Nach Scheer kommt Oesterhelt jetzt mit einem vielköpfigen Ensemble, das aus einem vollen Streichensatz, Klarinette, Saxofon und Schlagzeug besteht. Dazu spielt der Komponist Piano und Synthesizer, während Hans-Joachim Irmler (Jahrgang 1950) wolkige Elektroniksounds auf seinem selbstgebastelten Keyboard beisteuert, das er schon in den siebziger Jahren mit der Krautrockgruppe Faust spielte.
Die Musik ist ein Fusionsprojekt, das Funken aus dem Gegensatzpaar von Komposition und Improvisation schlägt, also ausgeklügelte Klangarchitektur mit spontaner Interaktion konfrontiert. Die komponierten Teile für Streichquartett, Holzblasinstrumente und Perkussion sind bis ins kleinste Detail ausnotiert und bauen manchmal auf minimalistischen Melodienmustern auf, wobei Irmler als "wild card" ins Spiel kommt: Dem Faust-Keyboarder fällt die Aufgabe zu, mit intuitiven Einwürfen ein Zufallselement in die Musik einzubringen. Aus dem Zusammenprall von Rationalität und Emotionalität baut sich ein Spannungsbogen auf. "Wir hören zwei Generationen experimenteller Musiker aus unterschiedlichen musikalischen Welten," kommentiert Carl Oesterhelt das Projekt. "Das führt zu überraschend kongruenten wie natürlich auch zu widersprüchlichen Momenten in dieser Musik, die aber hoffentlich bis zum Schluss ihren 'dialoghaften Zauber' behält."
Kennengelernt haben sich Oesterhelt und Irmler vor fünf Jahren beim Klangbad-Festival, als Oesterhelt dort mit der bayerischen Post-Punk-Band FSK auftrat. Seither steht man in Kontakt, was im Sommer 2014 zu einer ersten Aufnahmensession führte. Damals wurden im Faust-Studio in Scheer die Basistracks aufgenommen. Man diskutierte und probierte aus, inwiefern Oesterhelts komponierte Musik mit Irmlers Stegreifspiel auf der Orgel zusammengehen würden. Das Experiment glückte. Im Verlauf von weiteren Studioterminen entstand allmählich ein Album mit dem Titel "Formen", das jetzt auch als Vinylplatte rechtzeitig zum Konzerttermin erscheint und dort seine Premiere erleben wird. Man darf gespannt sein!
Christoph Wagner
Premiere am 24.10.2015 im Faust-Studio Scheer, 20:00h.
Eintritt: 14€
Vorverkauf/Reservierung:
Ateliers im Alten Schlachthof Sigmaringen
07571/3333
info@schlachthof-sigmaringen.de
Lichtspielhaus Riedlingen 07371/9240322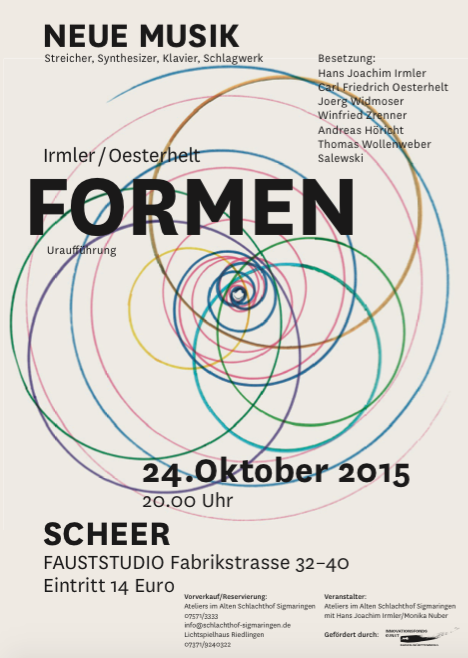 FM EINHEIT IRMLER BESTANDTEIL
We´re proud to announce our next release.
This time Jochen Irmler teams up again with FM Einheit for their new record called "Bestandteil".
Release date: 30.10.2015
Klangbad68
Available as CD, LP, Download.
No beauty without danger? A standing organ sound. An amplified, distorted bass-spring. Inverted percussion. A mesmerizing triangle pattern. Repetitions on the xylophone. Snatches of conversation in sub-bass. Jazz grooves painted with brushes. Concrete sounds, taken out of context. A reverberant, prepared piano. Hints of a hip-hop beat. Various registers are played on the organ. A woman sings an aria, as if she has escaped from an Ennio Morricone record. A string quartet adds elegiac enchantments. Cut. An unannounced storm of brass from the orchestra pit. Another cut. Hard cuts. Very hard cuts.
Easy to assemble, hard to take apart. Layer upon layer, this most recent collaboration between the two legendary German musicians FM Einheit and Hans-Joachim Irmler feels like a bricolage that has been assembled by a skeletal hand. Despite its highly abstract components, the result is a surprisingly cohesive work with a dense sonic character. Above all, this album grooves, built around the two swinging pillars of "Brooks 1" and "Brooks 2", which open and close the album with their finger-snapping stride. At the central position is "The Taking", a collage of sound snippets – leftovers from orchestral recordings that FM Einheit made for various theater music productions – over which Jochen Irmler plays a distorted organ that suggests a guitar has been set on fire.
Over the course of three years, between 2012 to 2015, Einheit and Irmler met at the Faust studio for a total of eight jams, each of which lasted for at least two days. In this intuitive manner, they assembled a mass of material, the sheer volume of which seems monstrous. Compared to their first collaboration from 2009, "No Apologies", which had a sketchy, prescient character, the ten tracks on "Bestandteil" are wide-ranging, virtuosically woven meditations on the possibilities of a relationship – namely that between the organ and the bass-spring. Yet here the bass-spring – that mighty instrument invented by FM Einheit in conjunction with Einstürzende Neubauten – must be considered as percussion rather than bass: It's role is undeniably rhythmic.
Which brings us to the theme of the series: "Bestandteil" is a further release in Irmler's loose succession of studies on the internal relationship between organ and percussion. On previous episodes, Irmler has collaborated with Gudrun Gut, Jaki Liebezeit, Christian Wolfarth and, as mentioned, FM Einheit. Of course, the beauty of the series also shines through in this edition. But above all, "Bestandteil" is beautiful because it is simultaneously both constructive and destructive. The tension of this music lies in the dynamic relationship between action and reaction. Thesis and antithesis come together as synthesis. No danger without beauty.
Max Dax
Altheim an der Donau, May 2015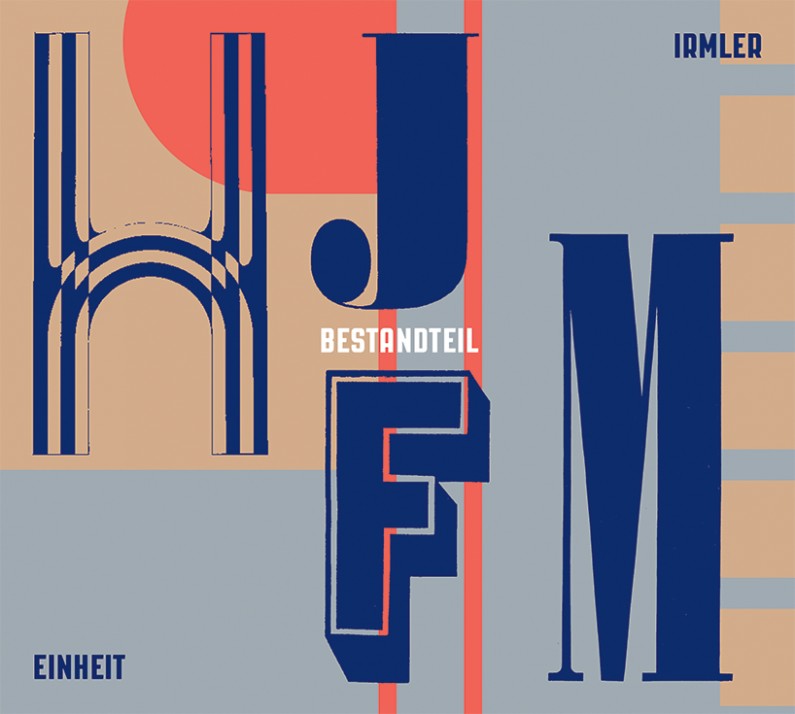 Mit großer Trauer haben wir vom Tod von Dieter Moebius erfahren. Uns fehlen immer noch die Worte. Wir werden die wunderbare Musik und den unvergleichlichen Charakter von Dieter Moebius nie vergessen. Wir dürfen uns glücklich schätzen, dass wir mit so einem tollen Musiker zusammen arbeiten durften.
Irmler+Liebezeit UK June2015
Hans Joachim Irmler and Jaki Liebezeit are playing four shows in the UK in June. If you have the chance, don´t miss this great opportunity to see two of the most influental german musicians playing their 2014 record "FLUT".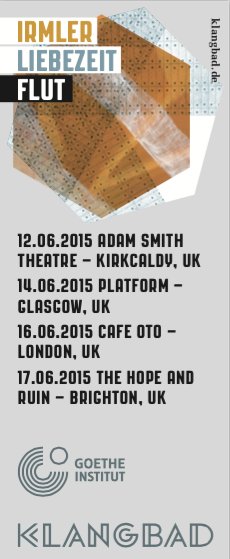 villalog live in Berlin, March 7th 2015
Austria´s villalog are finally coming to Berlin to present their new album "Space Trash" which was released on Klangbad end of 2014.
Date: Sat 07.03.2015
Venue: Acud Club, Veteranenstr. 21, 10119 Berlin, Germany
Start: 21:00h
More information:
https://www.facebook.com/events/669998429775438
Ticket:
http://www.koka36.de/villalog+%2B+rancune+%2B+emil+delikolder_veranstalt...
Selection of reviews:
"A strong release that sounds great with the bass turned up!" Ben Hogwood, DMCWORLD
"If you're looking for the definition of 'motorik', just listen to villalog's fourth album." Christopher Nosnibor, whisperinandhollerin
"Very firm and stern themes with keyboards, guitars and drums ( Villalog has acquired Bernhard Fleischmann - their drummer- a bit later after starting off as duo) make me think of some soundtrack to non existent movie with really distinctive drive of acid trip, very dystopian, yet very polished. Cool quality album." Hubert Heathertoes, felthatreviews
"Mit ihrem vierten Album Spacetrash legen die seit 1999 bestehenden Villalog aus Österreich eines der wohl stärksten Alben zwischen Spacerock/Psychrock und Kraut á la Can der letzten Jahre ab und bieten den bisherigen Meistern dieses Stils, Electric Orange, kräftig Paroli!" Wolfgang Kabsch, Musikansich
"Entstanden ist eine sehr energetische, pulsierende Platte. Man könnte kritisch einwerfen, dass all diese oben genannten Referenzen (und dazu Songtitel wie »Plätscher Plätscher« und »Bassknopf«, die wie Rubra aus einer heiligen Krautrock-Schrift klingen) einen etwas zu byzantinischen Stallgeruch verbreiten. Doch »Spacetrash« ist halt – sieht man vom abschließenden »Wall of Echoes« ab, das mehr nach Gitarren-Delay-Tutorial als nach einem echten Song klingt – einfach auch eine ziemlich gute Platte." Gabriel Mayr, skug
"Ihre Heimat findet Villalog dabei irgendwie zwischen den minimalistischen Klängen á la Kraftwerk und epischen Sonnwenden der legendären Can, wobei der Fokus nicht nur auf den Synthesizer gerichtet ist, sondern in dem auch immer wieder rockige Gitarrenparts eine Hauptrolle spielen können." Frank Hübner, Westzeit
"Mit erhöhter Geschwindigkeit knüpfen Villalog rhythmisch an den Krautrock der 70er Jahre an und überlagern ihn mit Gitarrenklängen, die von Sonic Youth nicht weit entfernt sind." Wiener Zeitung
"Das Wiener Trio villalog nimmt weiter Bezug auf das All. Die dazu passende Betitelung ihres neuen Albums lautet "Space Trash". Gitarren, Schlagzeug, Synthesizer und Gesang ergeben die Summe
der einzelnen Teile und schaffen eine sehr psychedelischen Musik, die in unterschiedlichen Geschwindigkeiten fließt und gerne mal hohe Wellen schlägt." FazeMag
"Immer neu und doch irgendwie um sich kreisend. Ein Mantra folgt auf das nächste. Doch sitzt man dabei nicht versunken in einer Ecke. Man ist vielmehr verführt, sich zu bewegen. Die Geschwindigkeit liegt durchweg im oberen Bereich. Space- oder auch Hypnoserock. Aber keineswegs ein schwerer, sondern mit einer Leichtigkeit gespielt, die zum Tanzen animiert." Andrew Korsch, nonpop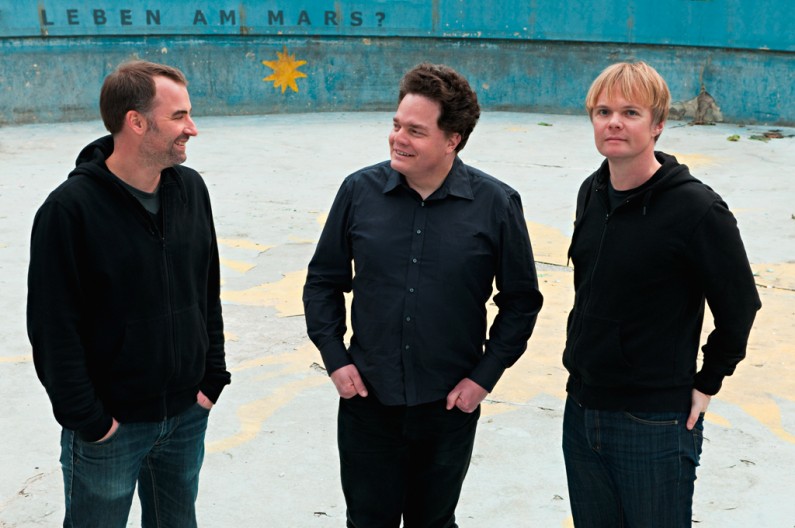 HIGHLIGHT: Hans Joachim Irmler LIVE
Hans Joachim Irmler is playing at famous Berghain in Berlin this thursday, 18.12.2014. Besides playing one concert with Jaki Liebezeit (can) and presenting the album "FLUT/Klangbad65" he is playing another concert with Gudrun Gut. Another highlight will definitely be the concert of Tenors of Kalma. A new project by Jimi Tenor, Kalle Kalima and Joonas Riippa.
Date: 18.12.2014
Venue: Berghain, Berlin
Starts: 20:00h
Tickets: http://goo.gl/TkHnXt or buy them at the door.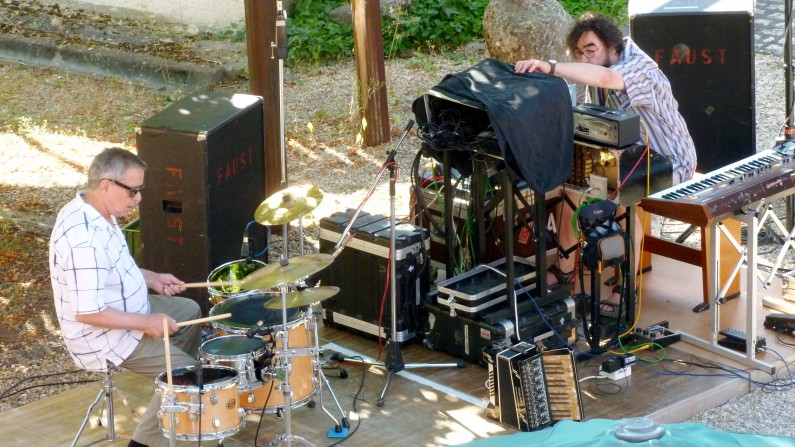 We have created a Klangbadsoundcalender for you:
There will be a new sound piece up for download for every day up to christmas.
Please follow this address to listen:
Among the sound pieces will be recently published ones, old Klangbad treasures and secret unpublished ones from the draw.
Enjoy......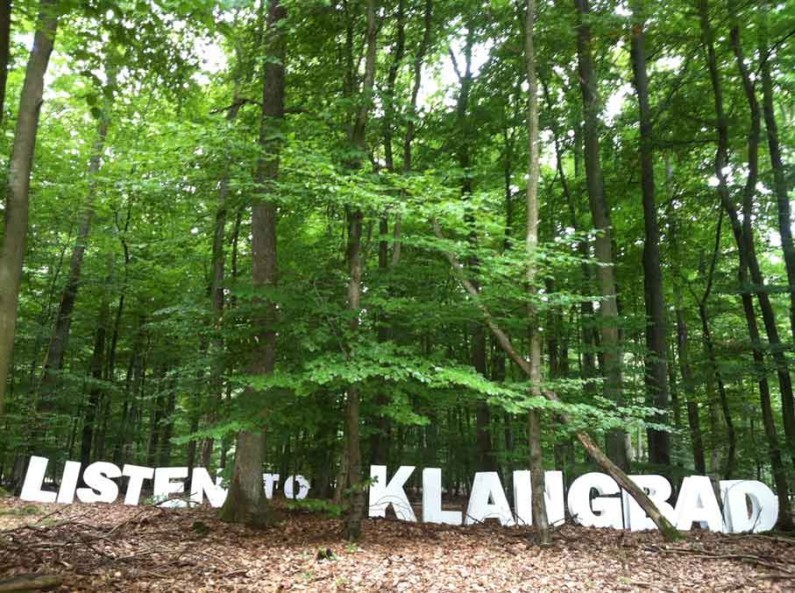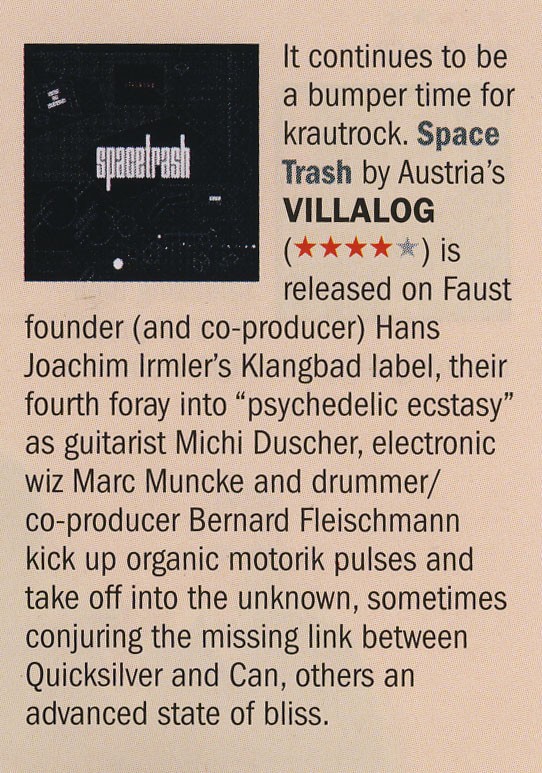 DJ Marcelle/Another Nice Mess reviews
http://jungle-world.com/artikel/2014/48/51009.html
http://flipsideflipsidereviews.blogspot.de/2014/11/dj-marcelle-meets-mos...
"In Zeiten wie den unseren, in denen nur noch freiwillig das Radio anschaltet, um Musik zu hören, wer sich gerne schweren, schmerzhaften Bestrafungen unterzieht, und in denen Musik einem unaufhörlichen Prozess der Verdorfdeppisierung unterworfen ist und das Ziel die Herstellung totaler Konformität, ist das Hören der sagenhaften Platten von DJ Marcelle wie eine abenteuerliche Expedition in eine zauberische Parallelwelt… Das Chaos der Welt – es wird von Marcelle auf ihren Platten dankenswerterweise für uns vorsortiert und liebevoll geordnet, alles harmoniert wunderbar miteinander." Thomas Blum, Tageszeitung Neues Deutschland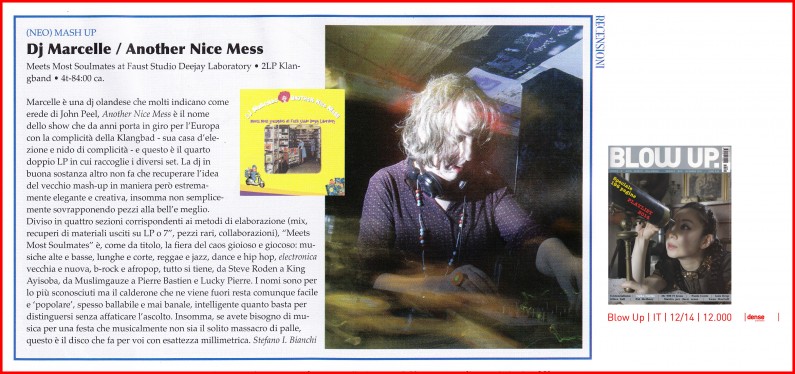 Hans Joachim Irmler Live Dates
December seems to be a busy month for Hans Joachim Irmler.
He is on tour together with Gudrun Gut and Dec18th sees a double concert of him together with Gudrun Gut and another concert with Jaki Liebezeit.
Pages